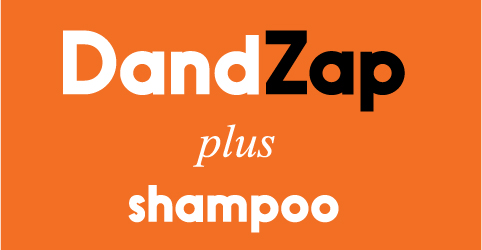 DandZap Plus is a unique 3-in-1 shampoo that comprehensively treats dandruff and seborrheic dermatitis.
The 3 key ingredients, Ketoconazole 2%, ZPTO 1% and Aloe Vera, are combined to treat, nourish, and protect the scalp.
Ketoconazole 2% is a broad spectrum fungal agent that treats severe dandruff and seborrhoeic dermatitis. ZPTO 1% is a fungistatic and bacteriostatic agent that significantly reduces flaking, leading to an improved moisture barrier and healthier scalp. Aloe-Vera nourishes to prevent drying and helps moisturize the scalp and hair.
With regular use, the DandZap formula has been proven to be highly effective in fighting dandruff and preventing dandruff symptoms in the long run.
| Form | Generic Name | Brand Name | Packing |
| --- | --- | --- | --- |
| Shampoo | Ketoconazole 2% + ZPTO 1% + Aloe-Vera 10% | DandZap Plus | 120 ml |
| Shampoo | Ketoconazole 2% | DandZap | 100 ml |
Adult:
For Seborrhoeic dermatitis & Pityriasis capitis (dandruff):
Treatment: Twice weekly for 2-4 weeks
Prophylaxis: Once every 1-2 weeks
(preventive)
For Pityriasis versicolor:
Treatment: Once daily for 5 days
Prophylaxis: Once every 1-2 weeks
(preventive)